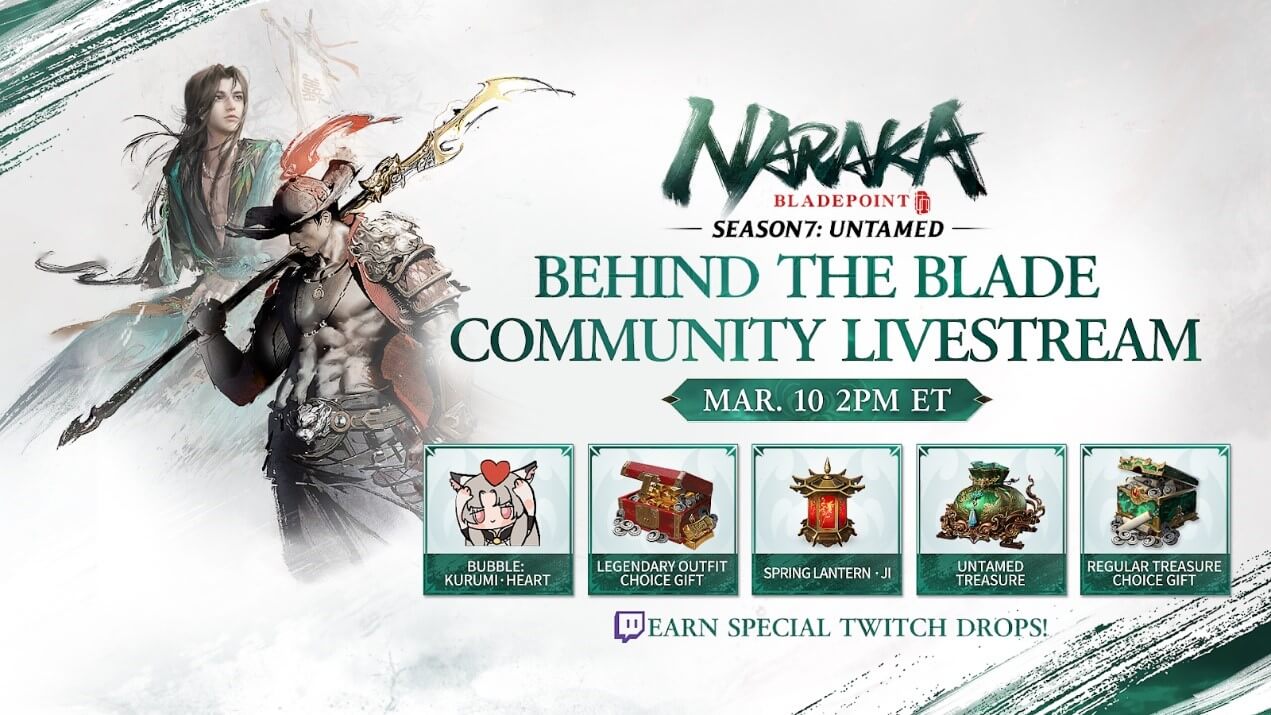 Greetings Forerunners,
We are excited to announce that we will be hosting our very first Community Livestream for NARAKA: BLADEPOINT. Join us on Friday, March 10th at 2 p.m. ET on Twitch to meet your overseas Community Managers, learn more about our new hero Akos, and much more!
Just for watching for 15 minutes, you will receive a special gift Twitch Drop that will randomly reward you with one of the following items:
Legendary Outfit Choice Gift
Epic Outfit Choice Gift
Epic Weapon Choice Gift
Spring Lantern · Ji
Untamed Treasure
Regular Treasure Choice Gift
Score Keeper Card * 1
Bubble: Kurumi·Heart
Untamed Coin * 3
Tae *100
Spectral Silk * 200
5x XP Bonus * 1
5x Treasure Bonus * 1
Hidden Treasure XP* 400
However, you will not be able to claim Twitch Drops unless you watch the stream from a linked account. You may only claim this drop once during the stream. Please ensure that your Twitch and NARAKA accounts are linked before starting the stream so you can enjoy your drop. You can check your link status here.
You can also catch our stream on YouTube if you prefer to watch there but just note that you will not be eligible to collect Twitch Drops on that platform.
We look forward to seeing you there!