Thank you for your interest in NARAKA: BLADEPOINT!
As the world's first truly popular Action Battle Royale game, NARAKA: BLADEPOINT has already sold over 10 million copies since its debut in August '21. We've kept things fresh and exciting for players by adding new content every 2 to 3 weeks within the past year. Now, we have 12 extraordinary heroes, multiple gameplay modes, and a grand update along with the Xbox version is incoming!
What's fresh in NARAKA: BLADEPOINT Xbox Version
● Optimization based on Xbox Series X|S, including better graphics, more stable frame rate and shorter matching time.
● Optimization based on the Xbox controller, including improved fighting experience, main menu interface operation and face customization.
● Better sound effects, supported by Dolby Atmos and other audio setups.
● Independent Ranking system for Xbox and MSPC players.
● Unique events and competitions for Xbox players.
How to get NARAKA: BLADEPOINT on Xbox
● NARAKA: BLADEPOINT digital edition is now available on Xbox series X|S, Microsoft Store PC.
● If you already got Pre-Order or Xbox Game Pass, you will be able to start playing NARAKA: BLADEPOINT on Xbox from June 22, 2022 at 21:00 (PST).
● If your Xbox Game Pass subscription expires, you will need to purchase the Standard Edition or update your Xbox Game Pass to continue playing. Your game progress will be retained until you regain access to the game.
● The Xbox One Version will be released at a later date. Please follow us on social media and stay tuned.
Crossplay, Cross-progression and Rank Sharing
● Xbox players have to cross-play with Microsoft Store PC players, but are able to choose to cross-play with or against those on other PC versions.
● Microsoft Store PC players have to cross-play with players on Xbox and other PC versions.
● Cross-progression will be available on the same platform between different devices (Xbox and Microsoft Store PC versions), but unable to be shared with other PC versions.
● The same ranking system will be shared by Xbox and Microsoft Store PC players, while another rank shared by those on other PC versions.
● We have been made aware of the current situation regarding social functions with other platforms, and we can only apologize for any inconvenience. Currently Xbox users can only add other Microsoft PC users as friends and team up, but can still choose to match with users from other PC platforms. Our development team will continue to look into this issue and will provide any updates in the future.
Game Updates
● The Xbox version, Microsoft Store version and other PC versions will be updated together every 2 to 3 weeks. Please follow us on social media and stay tuned.
● The postponement due to failed audit of either version of Xbox and MSPC will not affect the gameplay of the other versions, but players will not be able to cross-play with each other due to the version inconsistency.
Solution for not being able to update
If the pre-installed MSPC user is unable to start the game, e.g. with pop-up notice showing "Failed to initialize IL2CPP":
Please try to uninstall the game and reinstall it first. If the problem is still not solved, please try the following steps:
1. Please find NARAKA:BLADEPOINT in the list of games in Xbox app. Right click on NARAKA and choose "Manage"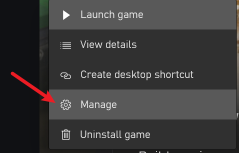 2. Choose "Enable" under Advanced Management Features. Wait until the progress bar on NARAKA completes.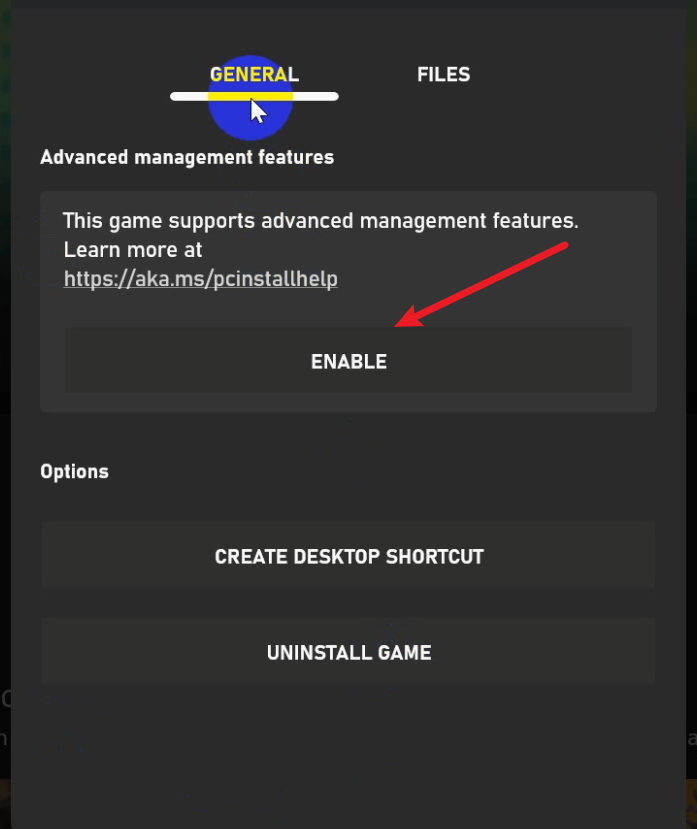 3. Reboot the game.
If there are still issues after step 3. Please refer to https://support.xbox.com/help/games-apps/troubleshooting/troubleshoot-games-windows-10 and find "Still having problems?"
​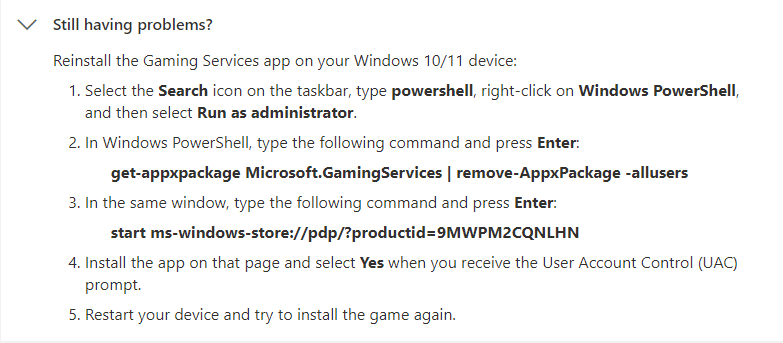 Other Information
● If you already participated in the NARAKA: BLADEPOINT Insider Program, the first time you log in to the official game with the same account, you will receive an in-game reward email which can only be claimed once. If you fail to get the reward, please contact us.
● NARAKA BLADEPOINT is developed by 24 Entertainment and published by NetEase. The Xbox version of the game is ported by ThunderFire Universe X Studio. We warmly welcome your feedback on the game. If you find any in-game bugs, feel free to give feedback to us on social media.
● The new weapon Dual Blades will be released along with the Xbox version. Meanwhile, a new Campaign Mode will be coming this summer!
● Need help? Contact customer support: service@narakathegame.com
Follow us and stay tuned for NARAKA: BLADEPOINT
Twitter: @Narakathegame @Narakaxbox
Facebook: NARAKA: Bladepoint
Discord: NARAKA: BLADEPOINT Official
Youtube: NARAKA: BLADEPOINT Official