A bevy of all-new content for NARAKA arrives with the game's December 12 celebrations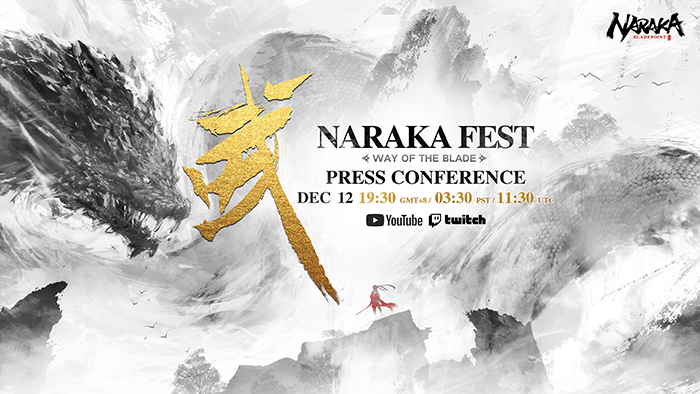 24 Entertainment of global games developer and operator NetEase Games is excited to announce thatNARAKA: BLADEPOINTwill be unveiling an incredible lineup of updates during the very first NARAKA FEST beginning on December 12.
There's lots in store during NARAKA FEST including 14 all-new trailers that will reveal what's coming up in the near future. Fans can look forward to reveals of new weapons, new hero, crossovers, skins, and tons more exciting updates and events coming toNARAKA: BLADEPOINT.
More information on where and when to watch NARAKA FEST:
Live Times:
1st round - 7:30 12/12 GMT+8
2nd round - 12:00 PST (21:00 in Germany)
Where to watch: