With the Holidays fast approaching, what better time to sit back, relax, and tone up your skills in NARAKA:BLADEPOINT. In the notion of 'sharing is caring' and all that, we are pleased to say that NARAKA:BLADEPOINT is up for another nomination! This time, it's the 'Best Game You Suck At' award and let's be honest here, sometimes we too suck at our own game, but hey, the game wouldn't be as fun as it is if it was easy right? Embrace the challenge!
If you'd like to vote for NARAKA:BLADEPOINT, please follow the guide below:
1.Visit NARAKA Steam page: https://store.steampowered.com/app/1203220/NARAKA_BLADEPOINT/
Click NOMINATE THIS GAME FOR AN AWARD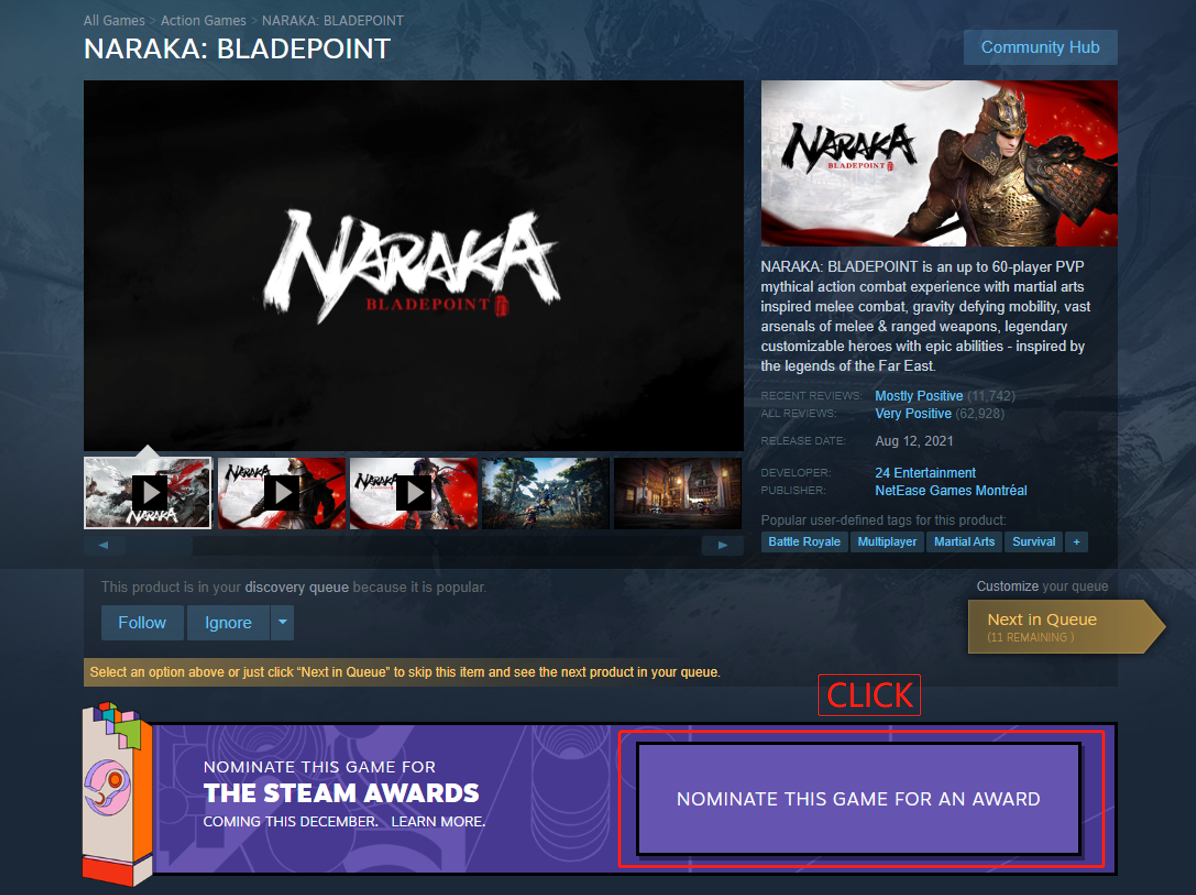 2. Choose The'Best Game You Suck At'Award, and scroll down to SAVE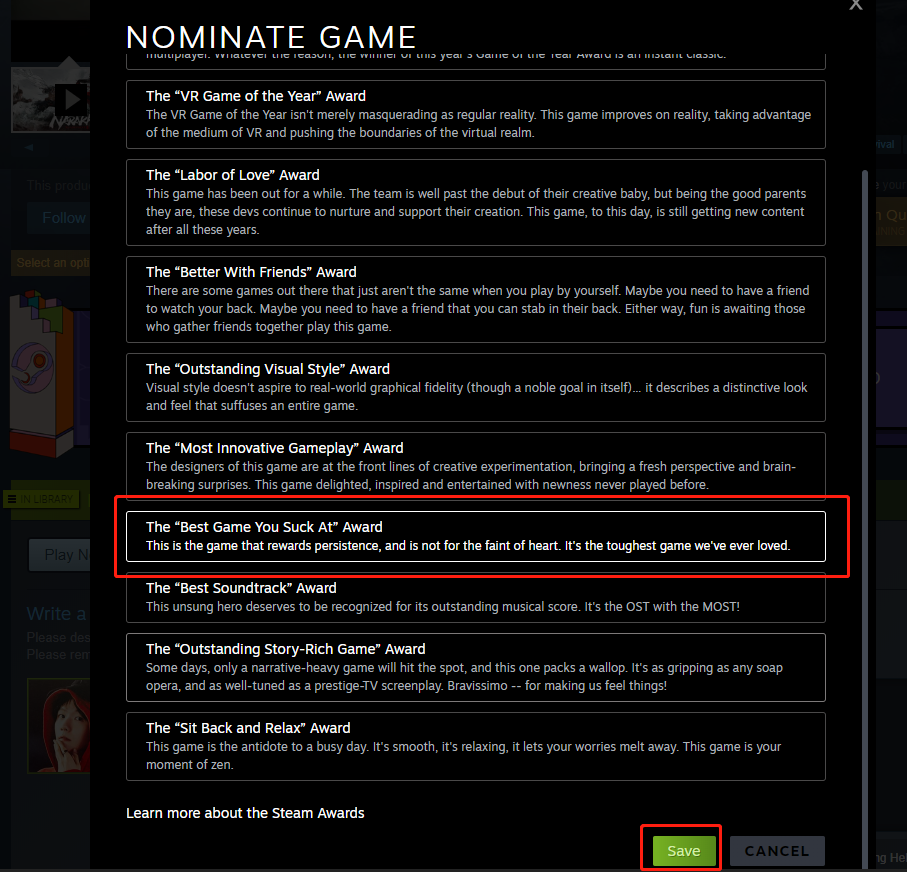 3.You will see this tick when you've finished the nomination. We appreciate your love and support!