To celebrate NARAKA: BLADEPOINT Global Launch on August 12th, 24 Entertainment will start the new season of NARAKA: BLADEPOINT Character Creation Contest.
Event Period
Aug 13th -Sept 3rd
How to Participate
Step 1: Follow @NARAKATHEGAME on Twitter. During the event period, each Friday we will announce a KEYWORD for creating #FACEOFNARAKA.
Step 2: Tweet a close-up shot of your NARAKA: BLADEPOINT character's face with hashtag #FACEOFNARAKA and #NARAKABLADEPOINT. The design of the character should reflect the relevance to the KEYWORD of the week.
Step 3: The Best 3 #FACEOFNARAKA of the week will be announced next Thursday.
Judging
Our development team, 24 Entertainment, will judge the entries and select the winners from among the submitted creations. By entering this contest, you agree to be bound by the decisions of the 24 ENTERTAINMENT judges.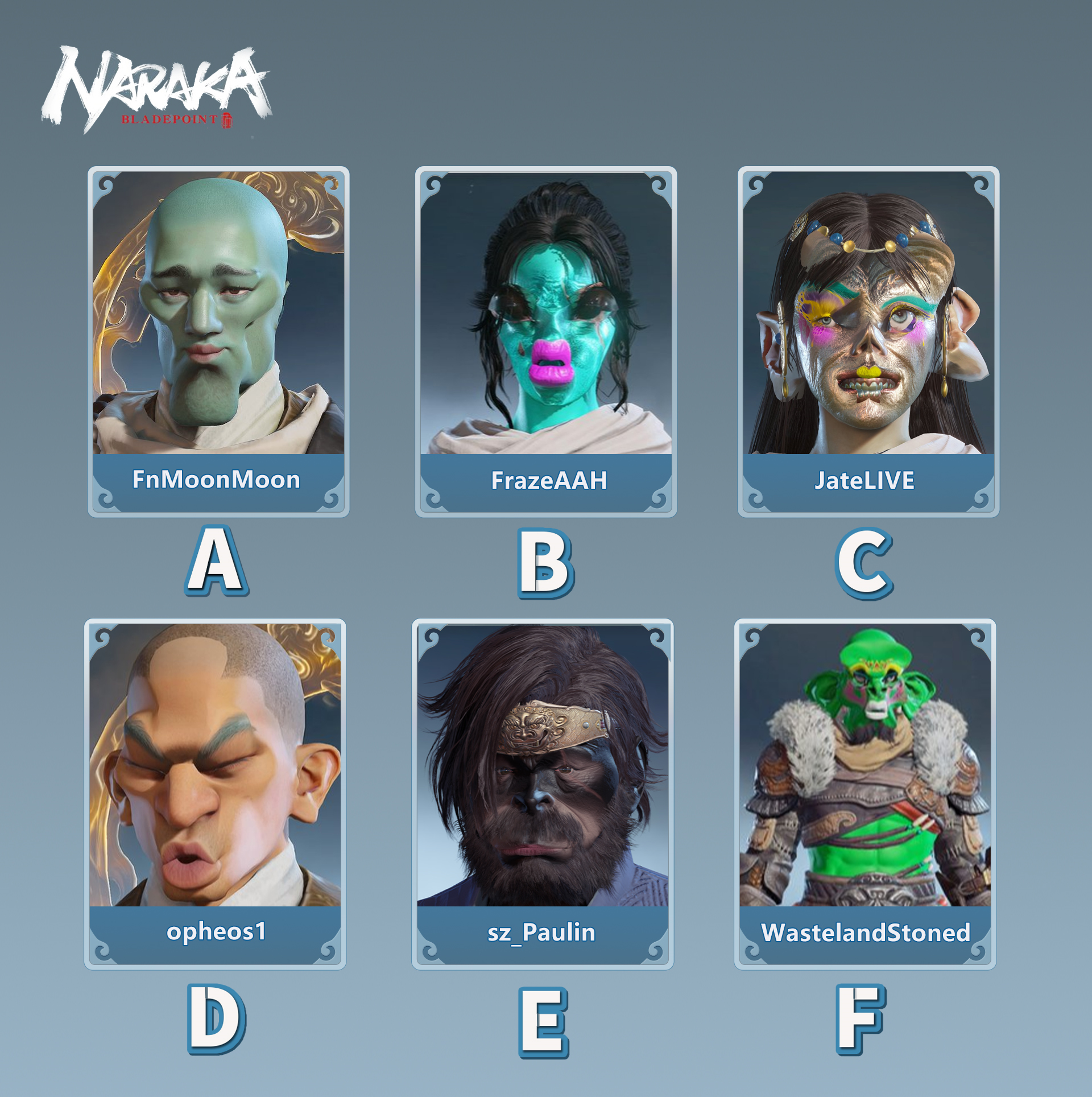 Number of Winners
3 winners each week;12 winners intotal.
Prizes
Each winner could receive $50 Steam Gift Card (or equivalent via Pay Pal). The creations will be acknowledged by the development team as the future social media promotion assets, with the winners' names listed in the credits.
Notes
1. Please attach only one pic per one Tweet.
2. If similar or the same pics are submitted, the user who posted them first will be eligible for the contest.