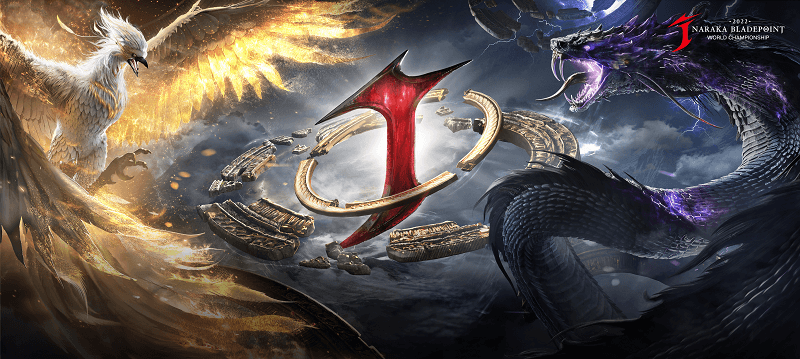 The world's best NARAKA players are set to clash as the NBWC returns to Singapore with a $1.5million prize pool.
24 Entertainment, Hangzhou | November 11
Developer 24 Entertainment have officially announced the NARAKA: BLADEPOINT World Championship 2022, the game's biggest ever esports tournament with a staggering $1.5million prize pool. The studio shared a first look at the event's poster with the slogan "Victory Reforged" teasing plenty of exciting announcements.
The showdown starts next month in Singapore, with the group stages running from December 2 to December 7, followed by the grand finals, taking place between December 15 and 18. Prepare to watch NARAKA's most elite teams and players go head to head as they fight for the top prize.

Nations from across the globe will be represented during the tournament with 12 teams from the China mainland Pro League, and 12 from the SEA/AS/VN/NA/EU server, all battling for supremacy. To ensure the competition is action-packed for viewers, the NBWC will adopt a unique points system that favours its most heroic players. Each kill will earn them points, which are then multiplied at the end of a match, based on their team's placement.

Don't worry if you can't make it to the tournament in person. The NARAKA: BLADEPOINT World Championship 2022 can be watched via official Twitch and Facebook broadcast for every exciting match and announcement. Fans will definitely want to tune in to see what's next for the smash hit multiplayer title as 24 Entertainment plans to share a look into the game's future.
Want to keep up to date with all the latest NARAKA: BLADEPOINT action? Go to NARAKAsite, Twitter, Facebook, Twitch, Steam, and Discord.


About 24 Entertainment

24 Entertainment is a Chinese game studio founded by a group of artists, engineers, and designers who are all gaming industry veterans. We have a shared vision of introducing global players to Eastern cultures through cutting-edge gaming technology.