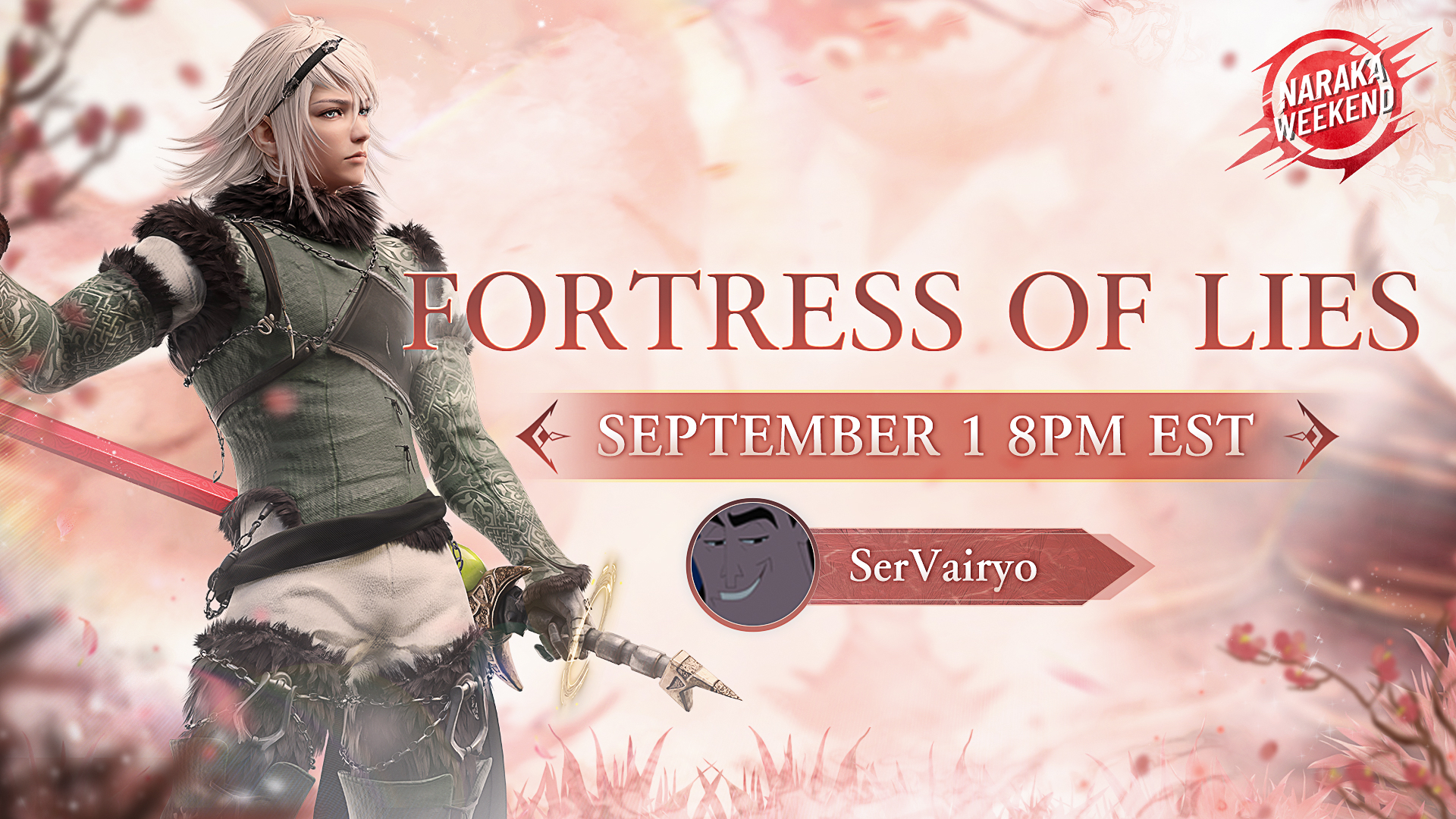 [This event is on NA server, all versions available (XBOX,PS5,PC)]
Event summary: The Bunker is Collapsing and you will have to fight through both the NieR timelines to succeed in finding out where the truth lies within. But what is the Truth? We will have that answered in a Solos Mode that's ignited by Corruption and Extra Lives. Whether you're a veteran or a new player, experience a mode that can become yours for the taking.
Date & Time
September 1st 8pm EST
Host
Platform
Twitch
Rewards
$300 Total Payout
1st Place: $150
2nd Place: $100
3rd Place: $50
Registration
Sign Up The event registration will be completely automated through self developed bot @iBot#7046 on the discord server, the event information will be posted on discord at https://discord.gg/narakabladepoint
The bot only allows the maximum number of users to register, in case the limit is exceeded an informative message is sent to the player trying to sign up to be on the waiting list.
Check-in opens and is handled automatically through the bot, at this point the incomplete teams will be removed.
15 mins before the event, the check in automatically closes and the host supplies the bot with room password and name which is delivered to all team leaders privately.
Sign ups will updated at https://discord.com/channels/750237703739539497/1064510367679664128
Event Details
SIGNUPS BEGIN at: Tuesday August 29th 2023 5:00 PM EST
EVENT TIME: Friday September 1st ,2023 8:00 PM EST
Registrations close: Friday September 1st, 2023 7:00 PM EST
EVENT CHECK IN: Friday September 1st, 2023 7:00 PM EST
Game mode: Immortal War Duos(Solos)

Maps: Holoroth and Morus Isle

Number of Teams: 30 (30 Players) and Overflow List of 18 Players

Available Heroes: Tessa,Yueshan,Wuchen,Viper Ning, Justina Gu

Weapons: Dual Blades, Katana, Polesword, Greatsword, Longsword, Spear

Matches: 4 Rounds
Round 1 Morus : Night
Round 2 Holoroth: Overcast
Round 3 Morus: Sunny
Round 4 Holoroth: Starry Night

2 REBIRTHS

200% Shadow Corruption Damage
Stash Frequency HIGH
Grapples Disabled

Rules
Equip ANYTHING related to the NieR Collab, whether it be the 2B/9S Avatar for your profile, or an Ornament/Outfit. Easiest way of clearing this would be wearing the Emil Head given out by the Current LImited Time Event 'NEW ERA' or even the NieR Skin/Hairstyle for Yueshan and the Viper 2P Hair in the Spectral Silk Shop .

NO HERO POINTS ENABLED

LOBBY SETTINGS The lobby settings will always follow the official standard. Morus Legends: On Stash Statue: Off Weapons Banned: None Nearby Chatt: Off
PLAYER STREAMS Players can stream their POV with a minimum of 3 minutes of delay. Lobby passwords must be hidden on stream at all times. Failure to do any of the previous will result in a direct disqualification from the event.
Generic Rules
Using any kind of third party software to cheat will get you banned from THIS and ALL FUTURE events (blacklisted).

Toxic behavior will not be allowed, doing so will get you banned from THIS and ALL FUTURE events (blacklisted).

The host reserves the right to disqualify anyone at anytime, with or without reason.

The host reserves the right to deny certain players entry in the event if suspicious.

The host may ask you a few details and screenshots regarding your in-game account for verification process.

DO NOT spam the custom lobby chat! doing so will get you disqualified.

Name changes All registrations are done using In game name, therefore changing your name once you signed up is NOT allowed.

Teaming Teaming will not be tolerated, doing so will get you banned from THIS and ALL FUTURE events.
Emoting As per official event rules you cannot emote, so don't do that here either.
Anything else:
Scoring System
Points System
Scoring in each round is determined by both your placement and your number of kills. The higher you place in the match, the more points you'll earn for placement (shown below).
| | | |
| --- | --- | --- |
| PLACEMENT | KILL MULTIPLIER | BASE POINTS |
| 1 | 1.6 | 4 |
| 2 | 1.6 | 3 |
| 3 | 1.5 | 2 |
| 4 | 1.5 | 1.5 |
| 5 | 1.4 | 1.5 |
| 6 | 1.4 | 1 |
| 7 | 1.3 | 1 |
| 8 | 1.3 | 0.5 |
| 9 | 1.2 | 0.5 |
| 10 | 1.2 | 0 |
| 11-13 | 1.1 | 0 |
| 14-16 | 1 | 0 |

TIEBREAKERS
If after all games two players are tied in points, ties will be broken in the following order:
#1 - Highest total kills
#2 - Highest points in single game
#3 - Highest kills in single game
#4 - Most kills in the latest game