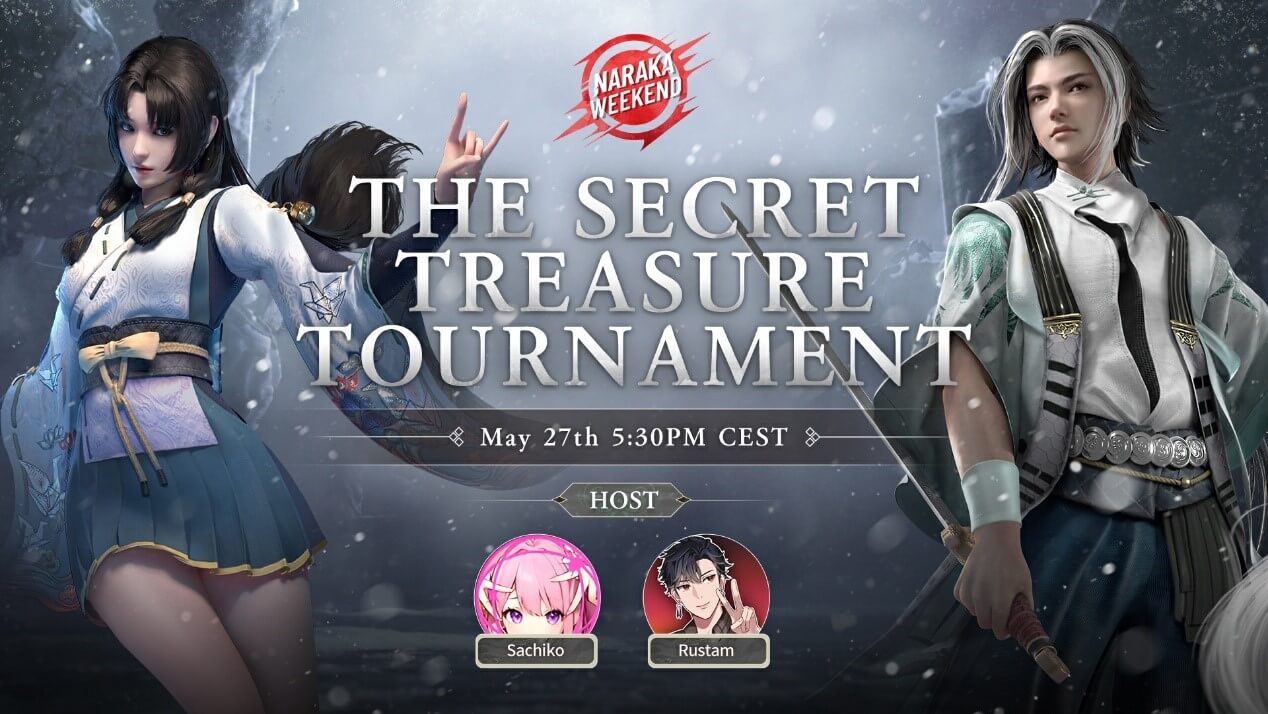 Date & Time
Start of the event: May 27th, 5:30 PM CEST
Duration: 4 Matches (approx. 2.5 hours)
Sign-up Deadline: May 26th, 10:00 PM CEST
Registration
We have created a dedicated Discord Server for the sign-up process.
Link: https://discord.gg/sjfZ5uuSyJ
Host
Rustam & Sachiko
Rustam's Twitch link: https://www.twitch.tv/rustamthebest
Rewards
Being able to come out on top will grant you the following rewards, the final placement will be decided once the points have been calculated after all four matches have been played.
Top 1 Team: €100
Top 2 Team: €50
Top 3 Team: €30
Top 4 Team: €20
Event details
Game Mode: Duo [Immortal War]
Lobby Size: 20 Teams
Map: Holoroth & The Morus Isle (2 Games each)
Total Matches: 4 (Finals/No Qualifiers)
Team requirement: You can play a specific character maximum 2 times, if you exceed the limit the game will count as 0 points
We will be playing a total of four matches together in one lobby. These four matches will all be in the Finals format (meaning no qualifiers) and live streamed on Twitch. An award awaits the Top 5 teams with the highest amount of points.
Rules and prerequisites
To ensure a fair competition, please follow these rules:
Do not use emotes.
Do not team up with another duo
Cheating is strictly prohibited
Choose appropriate player and team names
English must be used during the tournament and on the official stream
We recommend setting a 3-minute delay if you plan on streaming the contest on your channel.
Participating in the Secret Treasure competition, unfortunately, has a few restrictions. We can only allow players on Steam and Epic from the European region into the contest.
If you have any opinions towards the event result, please contact Candace Z#9881 on discord or report to Naraka in 7 days.