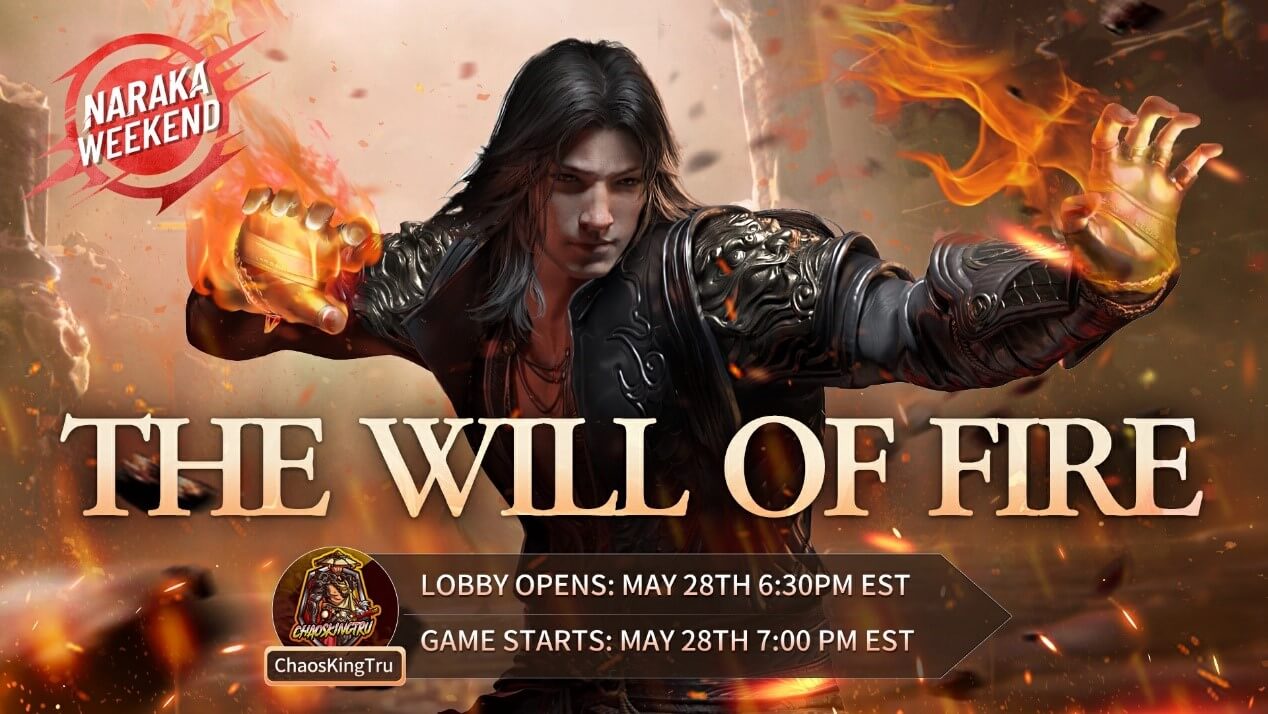 Welcome to the "The Will of FIRE" event! In this event, each round players must play as following heroes:
Round 1: Kurumi
Round 2: Valda
Round 3: Takeda
Round 4: Tarka
Let's find out who will dominate the battlefield with the designated heroes!
Date & Time
Lobby opens in May 28th, 6:30PM EST. Match starts at 7:00PM EST.
Host
Platform
Twitch
Rewards
2 players will win $100 randomly (Players will only be able to win if they participate in all 4 matches), with an extra $100 going to the player who has the most kills overall at the end of the 4 matches.
Players will be put in a randomizer, then the host will select 2 winners from it at the end of Game 4.
Player 1: $100
Player 2: $100
Top Kills after 4 games: $100
[This event is for NA Server only.]
Registration
Sign up through the community Discord: https://discord.com/invite/JjtW5ZX9KT
The sign up channel will be in the "Community Tournaments and Events" Category.
Event Details
Game mode: Immortal War, Solos
Maximum numbers of players allowed: 16
Matches: 4
General Rules
All players must be online and ready to join the lobby by 6:45 pm (Eastern time). Passwords for the lobby will be given to each player via DM. Stream will start at 7:00 pm (Eastern time), and the host will go over the rules before the matches start. Games will start promptly at 7:00pm (Eastern time Sharp). If players do not check in by 6:45 (Eastern time) pm they will forfeit their slot. The slot will be given to other players that are waiting to join.
No Teaming
No Emotes. The only 2 emotes that are allowed to be used are:
*Praying for the prayer quest.
*Resting to use the TU NA souljade.
Scoring System
None. Everyone gets the same chance to win the reward!