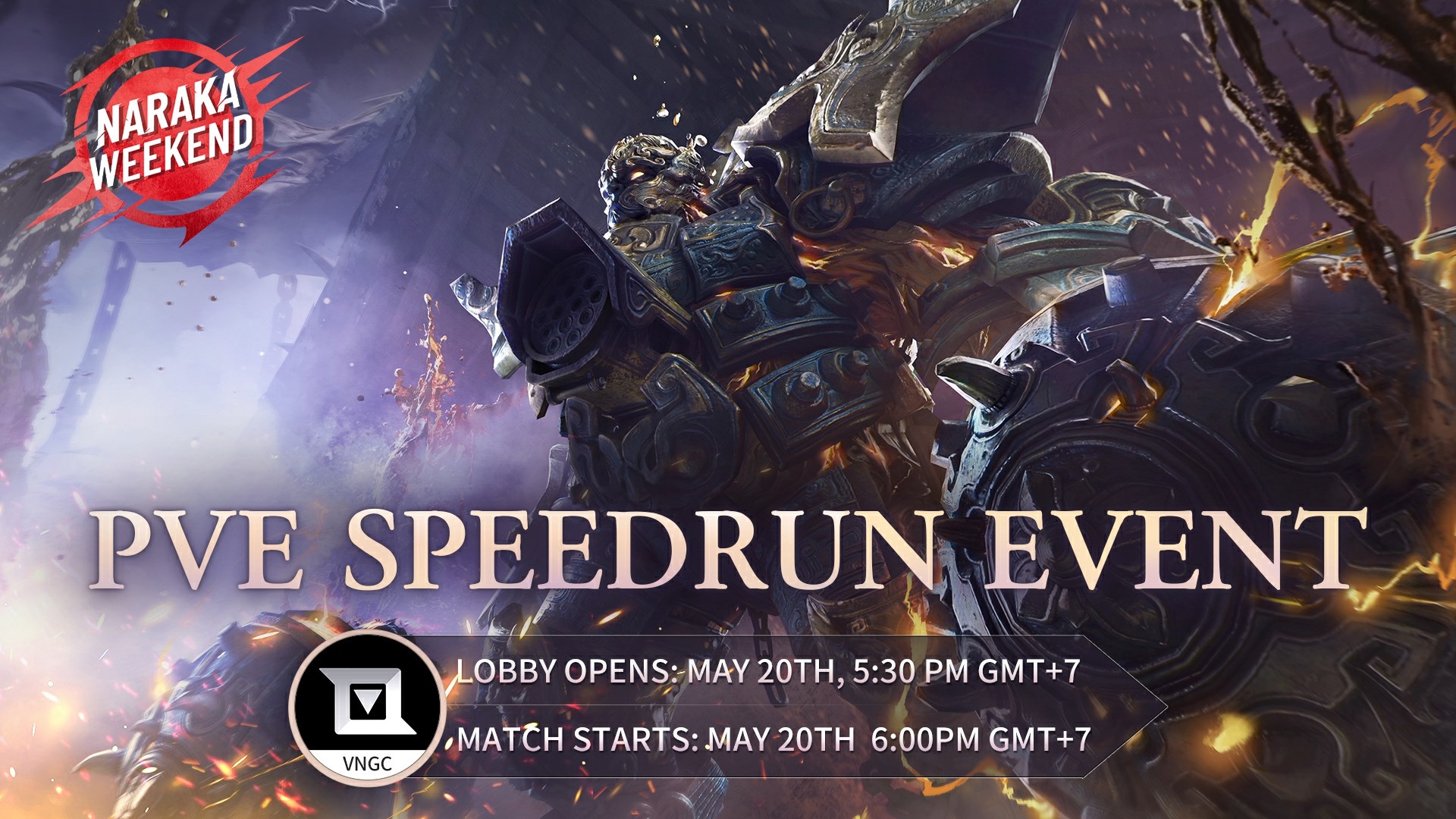 This is the tournament hosted by VNGC with a total prize pool of up to 400 USD, inviting pro players to play PVE mode chapter 3. Each team has 5 tries, whoever finishes faster can win a cash reward!
Date & Time
Lobby opens at May 20th, 5:30 PM GMT+7, Match starts at 6:00 PM GMT+7
Host
VNGC
Phần thưởng / Rewards
Top 1: 3.500.000
Top 2: 2.500.000
Top 3: 1.500.000
Top 4: 1.000.000
Top 5: 500.000
(Local currency)
Cách thức đăng ký tham gia event / How to participate
Tất cả các players hiện đang chơi NARAKA có thể đăng ký qua link google form : https://forms.gle/hntSjk8UL6DxkhGQ7
All players currently playing NARAKA can register via the google form link: https://forms.gle/hntSjk8UL6DxkhGQ7
Thông tin chi tiết về event / Event Details
Mode (Chế độ) : PVE Mode - Campaign Mode: Showdown Chapter III Cutscene
Match (Games) : 0
Team: 7
Lobby : 1
Champion : All
Weapon : All

Hệ thống tính điểm / Scoring System
Dựa trên thời gian mà một đội sẽ hoàn thành màn chơi.
Based on how fast the teams can finish the mode.