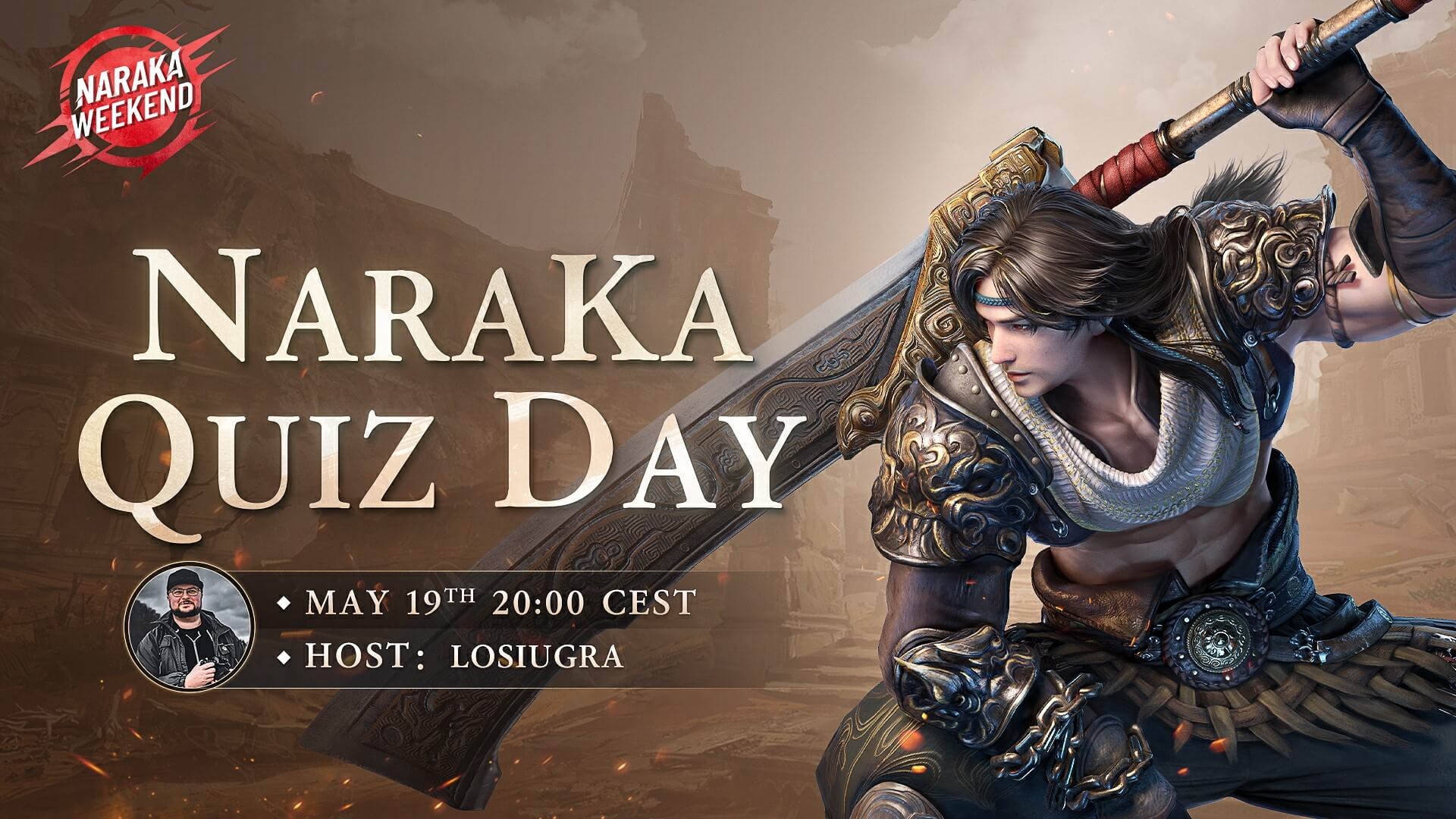 Date & Time
May 19th CEST 20:00
Host
Rewards
6x50 Euro (6 winners with 50 EURO reward) - EU method of payment or Paypal.
Event details
Losiugra plays Naraka from the very beginning. During this live stream, he will tell you about his impressions of how the game changed and discuss recent news and paths that the game is going to develop. In addition to casual pvp play, this time you will see him playing other modes, like events or campaign Showdown mode. Also you will hear some lore stories about Losiugra's favorite characters!
During the live stream there will be an opportunity to win 50 EURO rewards - Losiugra will make a raffle that everyone can join for free using the !ticket command on a chat. If you will be selected you will just need to answer simple questions about Naraka, connected to what Losiugra was saying. If you answer correctly, Losiugra will contact you with a private message on Twitch and tell details about how to claim the reward!
Registration
No need to register.
If you have any opinions towards the event result, please contact Candace Z#9881 on discord or report to Naraka in 7 days.