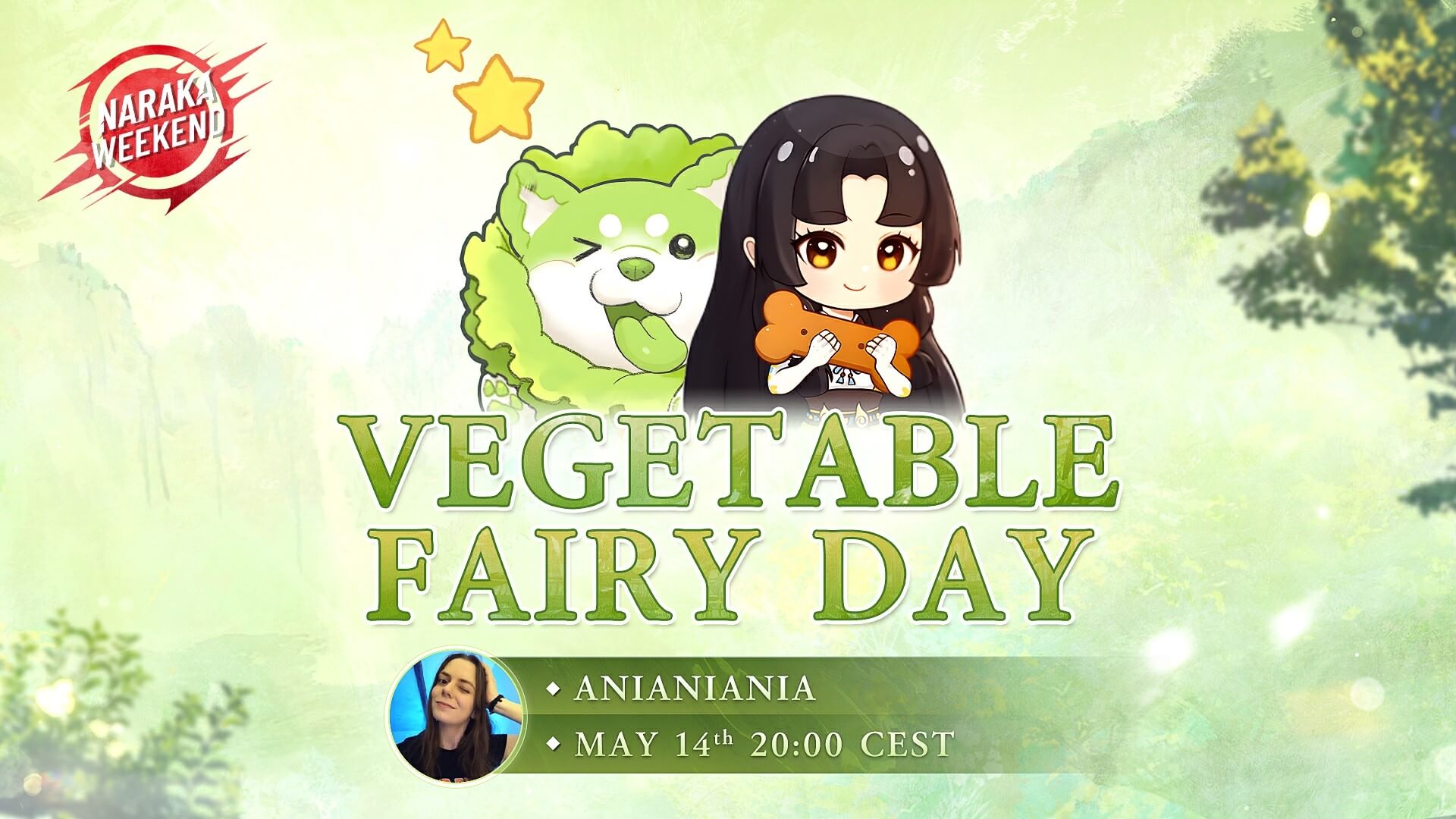 Let's have fun with a Cabbage Dog!
Date & Time
May 14th CEST 20:00
Host
Rewards
300 Euro (6 winners with 50 EURO reward) - EU method of payment or Paypal.
Event details
Stream language: polish and english (feel free to ask in both)
Event is for EU Players ONLY!
During the stream Anianiania will have 6 raffles in which everyone can participate. Take a part using !ticket on a chat. Tickets will be free, so don't waste your chance! Wait on the stream, have fun with Anianiania and Cabbage Dog details and the host will announce the person, who has to respond to a simple question connected with Naraka. After the correct answer, Anianiania will whisper you a private message on Twitch for more information to claim the reward from the Naraka Team.
The raffle will be 6 times, so if you would like to have 6 chances, take part in every raffle! But remember: you can win one time.
In addition to casual game, you will see an event called "There! a Cabbage Dog!" with a cute minigame.
For any questions or doubts You can reach host on discord Anianiania#4908 or Twitch