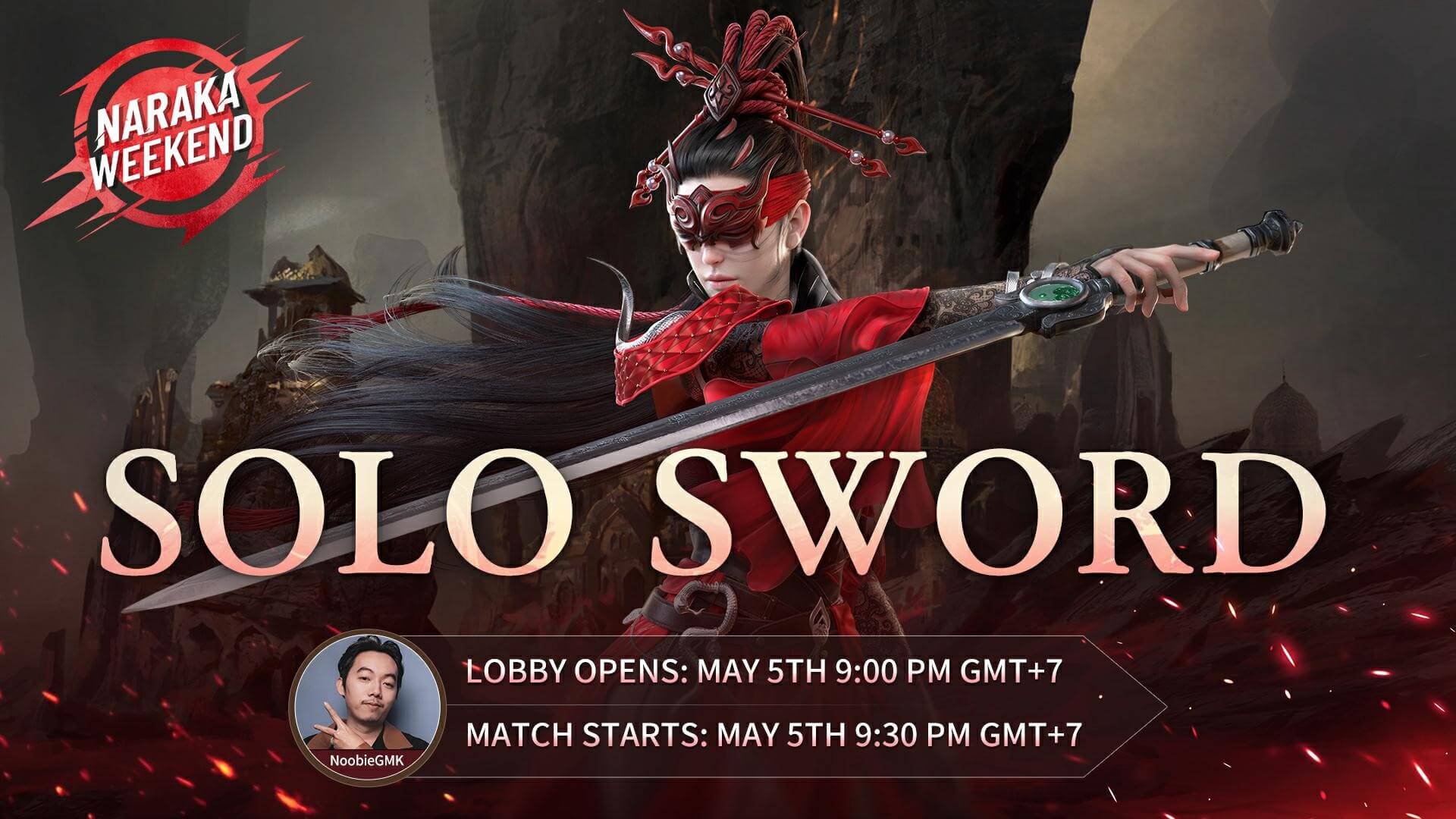 Hello Welcome to the "SOLO Sword" event!
This is SOLO Mini Tournament Sponsoring by NARAKA BLADEPOINT Official. The host will be doing only 1 stage of the event, top 3 winners will be able to win cash rewards.
There will also be an in-stream giveaway, so don't miss out!
More details about this 1 stage event are as follows.
Date & Time
Lobby opens in May. 5th, 9:00 PM. Match starts at 9:30 PM (GMT+7)
Host
ជីអឹមខេ GMK (ជីអឹមខេ)
Link kênh của bạn / Host Link:
https://web.facebook.com/Noobie4GMK
Rewards
1st: 200$
2nd: 120$
3rd: 50$
In-chat Giveaway: 30$
[This event is for SEA Server only.]
Registration
Link: https://docs.google.com/forms/d/e/1FAIpQLSf-_9Bdm-D7MoVe2z7s0JfOO5rA_j66Vy4a3qMAJi84__rCaw/viewform
Event Details
May. 5th, 9:00 PM. Match Start 9:30 PM (GMT+7)
Game mode:
Custom Lobby Depend Host
3 consecutive matches
60 players
All players Can Choose Any Hero
1 resurrection
Scores will be calculated by a Scoring System, and players with top 3 scores in total of the three matches will win the reward.
ระบบการนับคะแนน / Scoring System:
Base Points + (Kills*Kill Multiplier) = Player score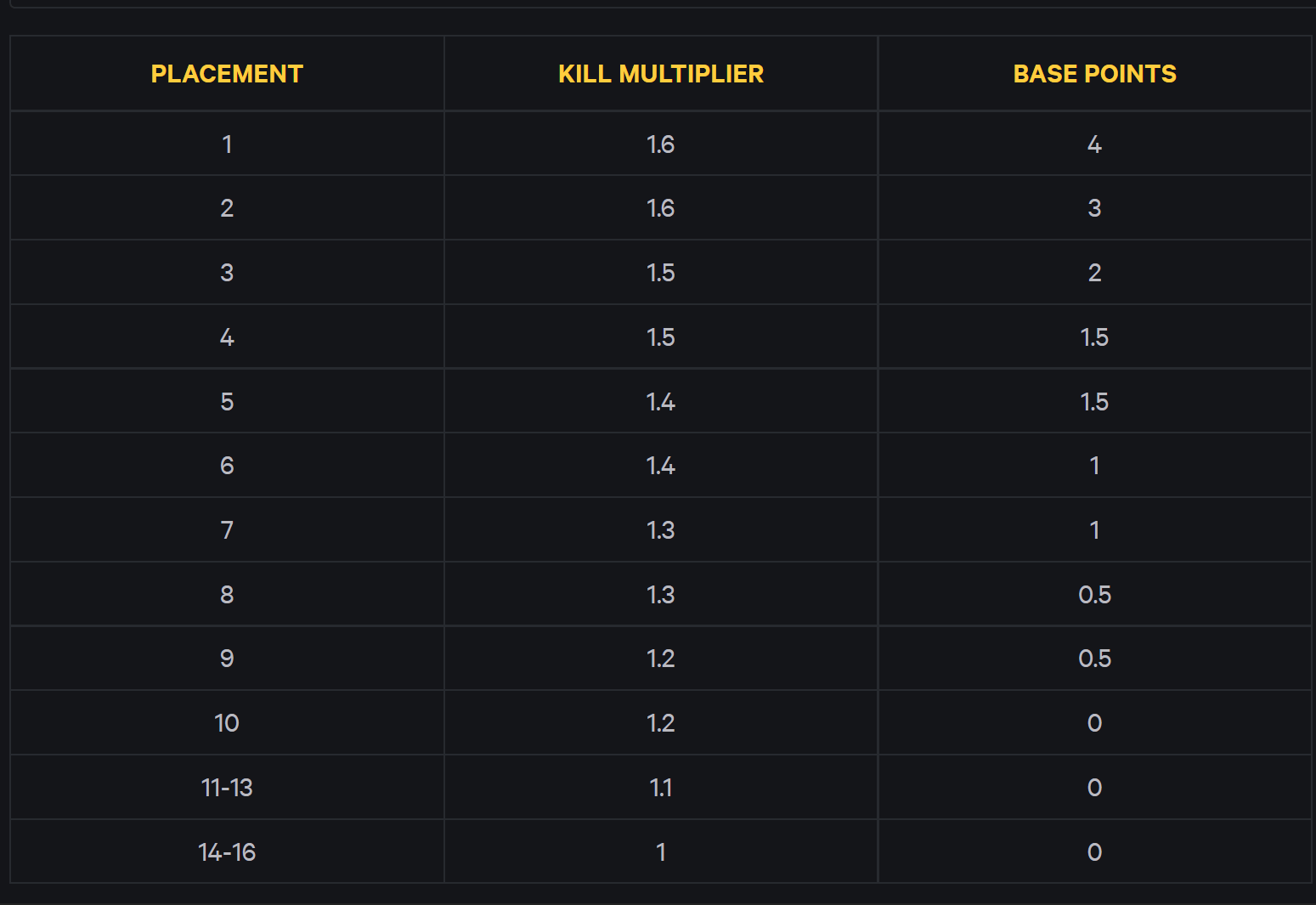 ** Rules and rewards may be adjusted due to rescheduling or cancellation of events *