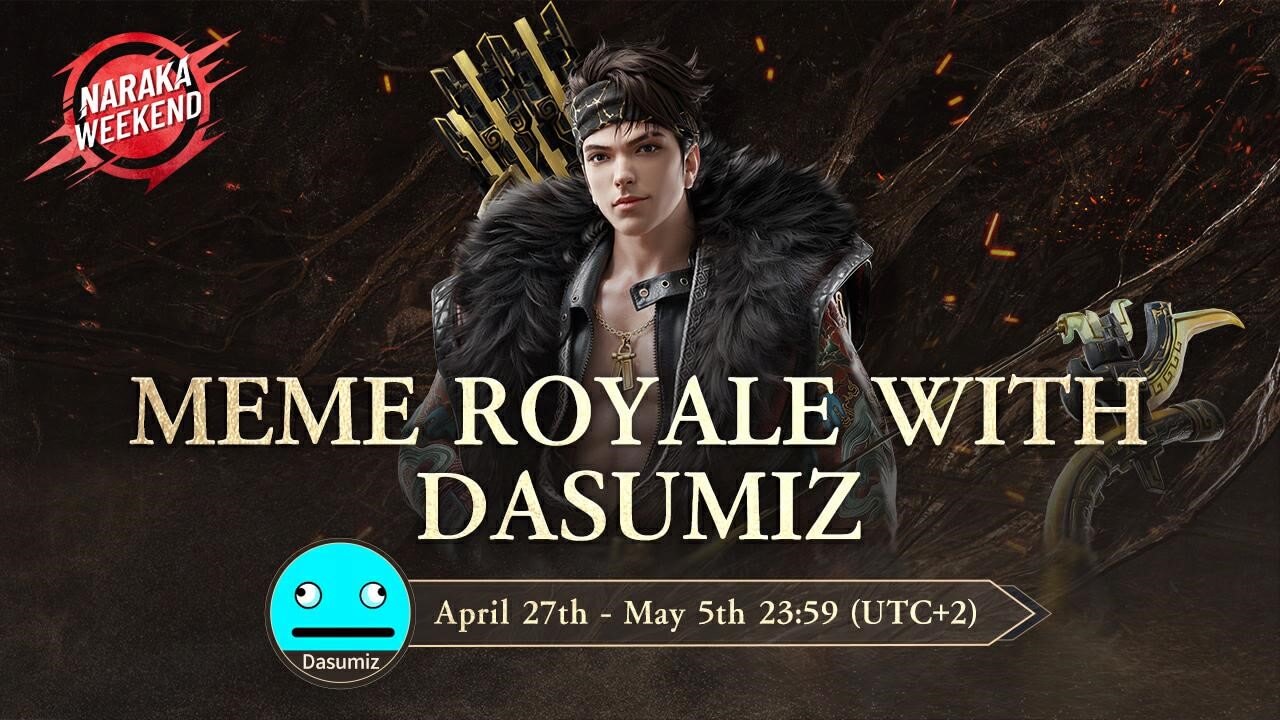 We didn't see a lot of Naraka related MEMEs. It's time to create some memes for Naraka. The top 3 "OWN" Naraka related memes win the awards.
Date & Time
April 27th - May 5th 23:59 (UTC+2)
Host
Rewards
1st | 250 EUR
2nd | 100 EUR
3rd | 50 EUR
[This event is for EU Server only.]
Event details
Players should be present on (#🏆・meme-royale) channel on this Discord Server and have enabled private messages. Players must upload their capture/video (always including the id) in the server event channel.
On May 6th, the host (Dasumiz) will choose the winners, 1st, 2nd and 3rd.
The prizes will be delivered by Naraka, some time later.
** Rules and rewards may be adjusted due to rescheduling or cancellation of events **