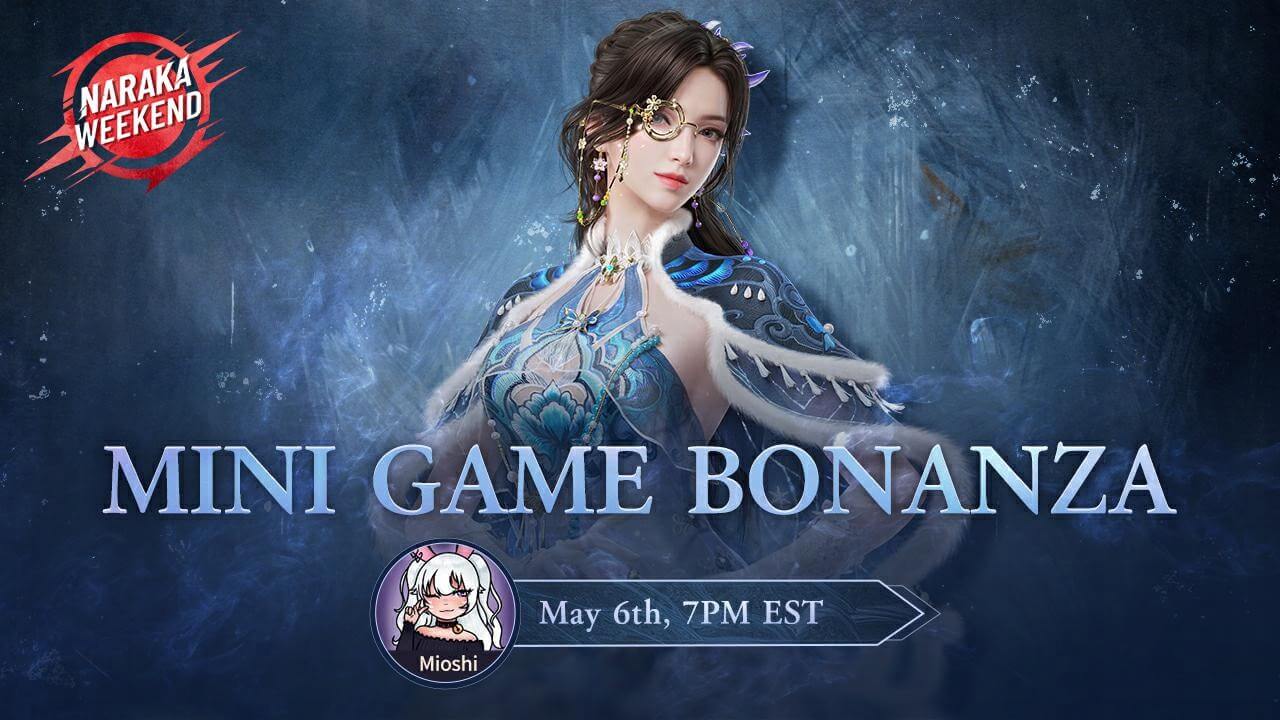 Welcome to the "Mini Game Bonanza"!
There is a cash pool prize of $300 that will be split up into 4 mini games. $75 per winner, 4 chances to win!

The Mini games will consist of:
1) Simon Says
2) Red Light/Green Light
3) Scavenger Hunt
4) Blood Bath free for all (all same Character will be said at time of Blood Bath, and no weapons All out fist and kicking Brawl)
Let's have fun together in the games!
Date & Time
Lobby opens on May 6th, 7pm EST. First Mini game will start at 7:15pm EST.
Host
Platform
Twitch
Rewards
$75 for the winner of each game, in a total of $300 prize pool.
[This event is for NA Server only.]
Registration
* All participants must join Discord and Voice Call to be Registered as Members*
1) Sign up form through Google Form:
https://docs.google.com/forms/d/e/1FAIpQLSciSH4Fcp9bgVw3PeY-tDmjZ6in19Q-MLqPzSvdNTCkbtcWfw/viewform?usp=sf_link
2) First come first serve
3) Discord Link: https://discord.gg/bunnygirlmioshi
(Voice Channel name will be called "Narakaevents")
Event Details
1) No toxicity towards each other. Anything extreme enough will eliminate you from the event and any future events.
2) Please listen to and follow the Casters instructions.
3) Need to Join Discord to take part in the event.
4) No teaming or cheating.
5) Participants must take part in all 4 games.
Scoring System
Each game has its own rules. Will be announced on stream.
** Rules and rewards may be adjusted due to rescheduling or cancellation of events **