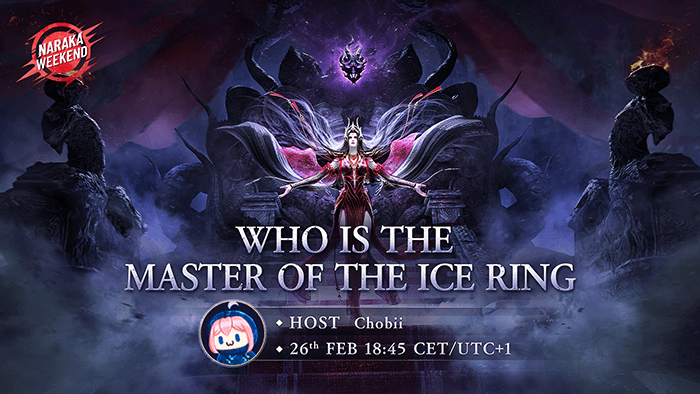 Date & Time
26th February 2023/ time, lobby 18:45 CET/UTC+1
Host
Rewards
Top 3 Duo Teams to win prize as below
1st place- €90 (€45 for each)
2nd place- €60 (€30 for each)
3rd place- €50 (€25 for each)
[This event is for EU Server only.]
Registration
Sign up via below google doc link (promoted via discord, socials etc)
Participants are encouraged to join this discord for ease of getting people into groups ready once we have all the signups registered.
Event details
Who is the master of the Ice Ring
Game Mode:
Showdown
Join me as we delve into showdown game mode
- Objective for the event is to take down Matron of Yushan
- Sign up with a team of 2
- Sense Cap is 120
- Host will be playing as TianHai
Objective is to take down the Matron of Yushan as fast as possible.
Schedule:
Stream starts at 19:00 CET/UTC+1
Game Mode:
Showdown
Chapter 3 verse 1, Matron of Yushan (Difficulty Normal)
Scoring
Placements will be decided by time left on the clock vs Matron of Yushan, top 3 fastest will be crowned as the winners.
** Rules and rewards may be adjusted due to rescheduling or cancellation of events **