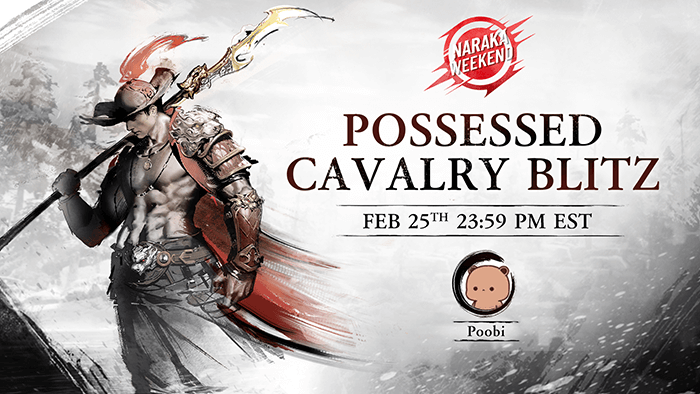 Welcome to Possessed Cavalry Blitz!
This is a Polesword only event, with up to 30 duos teams, 60 players!
After a week of training, let's see who can master the Polesword and survive to be the best.
You will be tested in both The Morus Isle and Holoroth, with faster shadow corruption and 2 resurrections.
So bring out your skills, and fight till the death in this exciting blitz!
Date & Time
Feb 25th 23:59 PM EST
Host
Platform
PC & XBOX
Rewards
$100 - First Place
$100 - Second Place
$50 - Third Place
$50 - Fourth Place
[This event is for NA Server only.]
Registration
1. Sign up through Google Form
2. First come first serve (may or may not prioritize previous scrim and tournament winners).
Event Details
Game Mode: Immortal War, Duos (Polesword Only)
Map: Game 1, 4, 5: The Morus Isle. Game 2, 3, 6: Holoroth
Max players: 60
Shadow Corruption: 200%
Rebirths: 2
Matches: 6
Scoring System:
Base Points + (Kills*Kill Multiplier) = Player Score
** Rules and rewards may be adjusted due to rescheduling or cancellation of events **