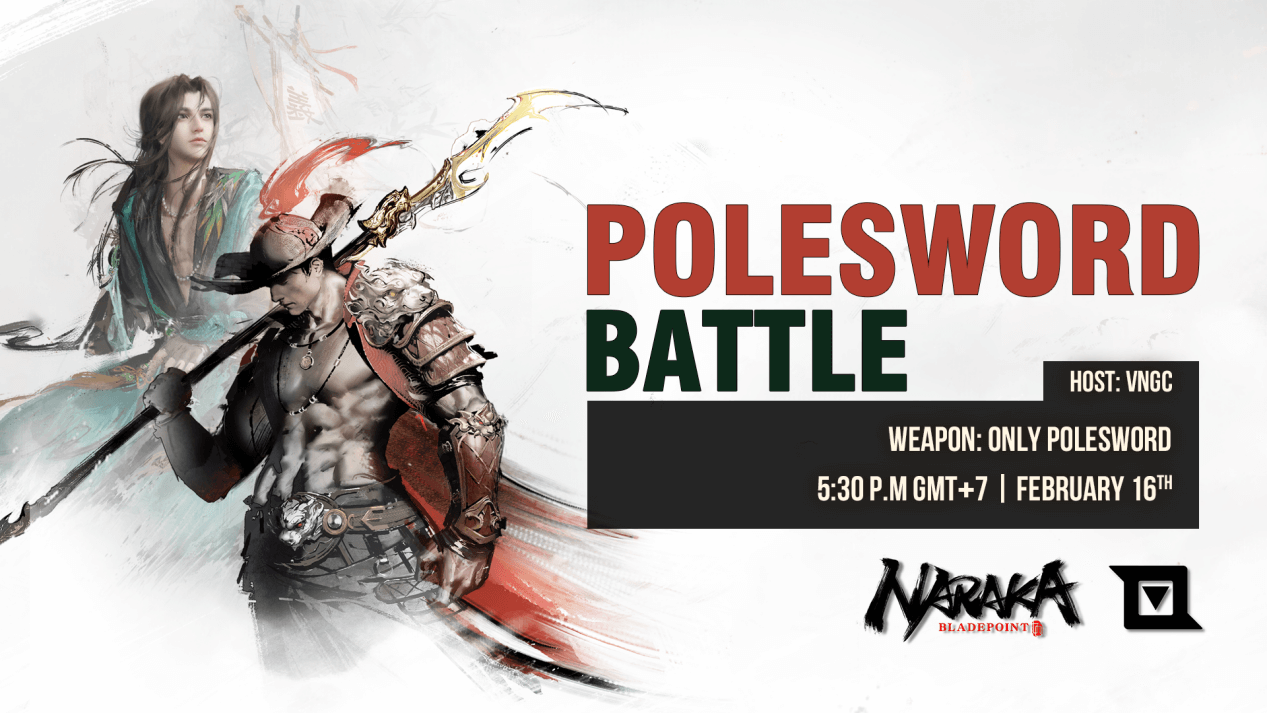 Đây là giải đấu đón chào sự ra mắt của vũ khí mới "Polesword" do VNGC tổ chức với tổng giải thưởng lên tới 400 USD. Mỗi trận đấu, những người chơi sẽ cố gắng giành được nhiều điểm với nhiều kills và đạt được vị trí cao nhất có thể.
This is the tournament to welcome the new weapon "Polesword" hosted by VNGC with a total prize pool of up to 400 USD. In each match, players will try to get as many points and kills as possible and reach the highest position.
Date & Time
Lobby opens at February 16th , 5:30 PM GMT+7, Match starts at 6:00PM GMT+7 (16/02/2023).
Host
VNGC
Link kênh của bạn / Host Link:
Rewards
Top 1: 3.000.000 VND
Top 2: 2.000.000 VND
Top 3: 1.000.000 VND
Top 4 - 7: 500.000 VND
[This event is for SEA Server only.]
Registration
Chỉ có khách mới mới được tham gia event lần này.
Only invited players through VNGC Discord can participate in the event.
Event Details
Mode (Chế độ) : Immortal War
Match (Games) : 6
Players : 16
Lobby : 1
Champion : All
Weapon : Polesword Only
ระบบการนับคะแนน / Scoring System:
Hạng

Placement

Hệ số tính Kills multipier

Điểm hạng

Placement Score

1

1.4

4

2

1.4

3

3

1.3

2

4

1.3

1.5

5

1.2

1.5

6

1.2

1

7

1.2

1

8

1.1

1

9

1.1

0.5

10

1.1

0.5

11

1.1

0

12

1

0

13

1

0

14

1

0

15

1

0

16

1

0
** Rules and rewards may be adjusted due to rescheduling or cancellation of events **